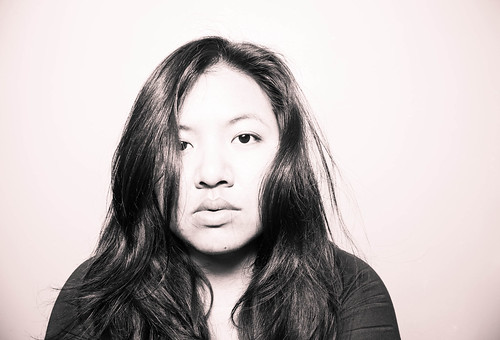 "I'm so glad he's not going over to China anymore. It's too tempting."
My friend Susan Blumberg-Kason overhead this snippet of conversation one afternoon while attending a reading. The woman speaking was white, and referring to the fact that her white husband — who she followed to China — would no longer be working over there. It was in the context of a discussion about men who have affairs in China — with Chinese women, of course.
Guess what she meant by "tempting"?
But before you answer that, I should note it's not just white women with white husbands who think like this. A white woman with a Chinese husband once sent me a flurry of anxious e-mails. She felt certain that, if they moved to Shanghai — where her husband hoped to gain a more respectable job in academia — he would have his own "private secretary" and soon fall prey to her and the "additional services" she would supposedly entice him with. Not to mention the whole culture of mistresses that she kept mentioning over and over again.
Ah, yes. You might call it the "Asians are stealing our boyfriends/husbands syndrome" — the fallacious idea that somehow, otherwise faithful and upright men suddenly turn into philanderers because in East Asia, they're suddenly surrounded by all of these "gorgeous, exotic Asian women" who beguile them, and entrance them, and reel them in to the point of no return.
Please, people.
It's bad enough that so many individuals unfairly superimpose the "exotic beauty" stamp on Asian women around the world (a stereotype that has driven certain men to be into Asian women for their race alone, which is pretty sick when you think about it). But why do some non-Asian women have to make it even worse by essentially implying that Asian women are seductresses and even whores? That's racist. (It's even more sickening because women across the world have to battle the whore/slut/seductress label, most often from men — how is it that women can then support these same stereotypes when applied to another group of women?)
Look, China (and any other Asian country, for that matter) is not some twisted, dark fairy godmother who waves her black magic wand and turns otherwise squeaky-clean husbands or boyfriends into philanderers. If you think your husband/boyfriend will stray the moment he's surrounded by Asian women, well, I've got news for you — the problem is NOT the women.
Maybe the problem is your husband/boyfriend, who perhaps can't really keep his penis to himself. Who might not be the trustworthy, "I'll always be there for you" kind of guy you thought he was. Who could hold the screwed-up, sickening, stereotypical idea — a la Chinabounder — that Asia is just one great piece of ass for his taking.
Or maybe the problem is your relationship with him, and all the difficulties you really have as a couple.
But put the blame where it rightly belongs. Please. Don't just point a finger at the Asian women…even if that's "too tempting" to do.