The other night, I suddenly burst out in tears over what might probably be the silliest of all things – the fact that Chinese New Year was fast approaching, and I was really afraid of spending it with the family.
It sounds ridiculous to admit that I was sobbing in my bed over another holiday with the family, but it's true. And it was all triggered by an equally ridiculous thing – that none of my husband's friends could lend us their extra cars.
We knew we weren't in a position to rent a car to drive home for the holiday, but John and I had talked about borrowing one of his friends' cars for a while. The only problem? We waited too long to ask for that second car – and of his friends who had an extra vehicle, all of them had been promised away to someone else.
As frivolous as it sounds, I had secretly daydreamed about driving back to the family home in a car. I often imagined myself, the sunshine beating down upon me like a spotlight as I stepped out of an actual automobile in front of the family – how great it would feel for them to see us driving home to the house (instead of taking the two buses we'd normally have to brave to make the trip back).
Deep down, I know it was all about face, our own mianzi. That I thought if only we had a car – even if it was a borrowed one – it would somehow make up for everything else about our lives that seems totally imperfect or open to family criticism. Like how we don't have kids (and everyone keeps bugging us about it). Or how we don't own an apartment or a car (unlike all of John's relatives his own age). Or even the fact that we live in a tiny apartment. Having a car would somehow prove our "worthiness" before everyone else in the family.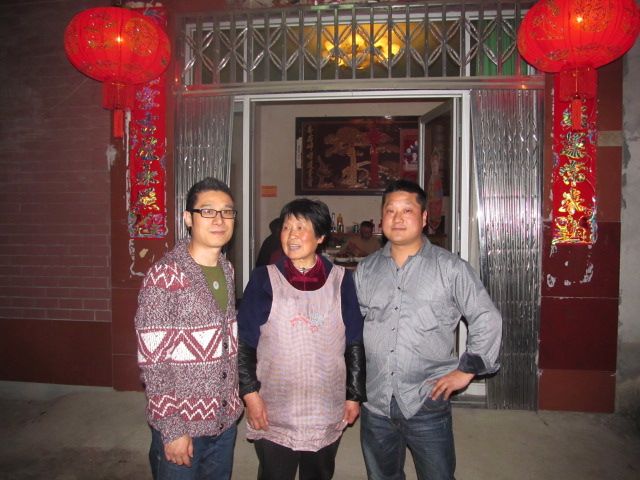 Well, without the "armor" of a borrowed car at our disposal, all of my fears came pouring out, along my tears. That everyone will notice how not much has changed for us over the year of the horse. That they might think we're failures.
The problem of "what will others think?" has weighed upon me for much of my life. I'm a recovering perfectionist, exacerbated by the fact that I'm also incredibly sensitive. The old saying goes, "sticks and stones may break my bones, but names will never hurt me" – and yet for most of my life, I've taken to heart time and time again what other people say about me. Even though I should have known better.
Meanwhile, Chinese New Year is one of those times when it seems like everyone in the family makes it their business to tell you what they think about your life – whether it's your marital status, whether you have kids, or even your own possessions. And even when people don't say anything, sometimes just being the one who "sticks out" of the crowd – like, say, the only thirty-something couple in the family that doesn't have a home, car, lots of money, and kids – can make you feel truly like the odd one out. As if you don't belong (and, perhaps, never will).
Hence, all of my fears about heading home. And my crazy thinking that, somehow, having a car might make us "look better" in the eyes of everyone else.
I'd be lying if I told you I'm somehow over "what other people think," because I'm not. I think it's the biggest struggle of my entire life. It's one I fight on a daily basis. Sometimes, it's even the reason I can't fall asleep right away; there are nights when I must whisper the mantra, "You are good enough just as you are," over and over again, just like my mother used to whisper to me as a child when I couldn't sleep.
Facing my family at Chinese New Year is like being tossed into my own personal three-ring circus of "what will other people think?" Specifically, people who I love and care about very much, which makes it even harder.
Yet, in another sense, I also realize that facing my worst fear – what others who love me will think – could also be my salvation. That sometimes, you have to face the darkness and plunge right into it, instead of just running away (which tends to be my knee-jerk reaction to things I am afraid of).
That instead of hiding behind someone's borrowed car in order to feel worthy, I can feel worthy right now, exactly as I am. And not because someone else – or, especially, someone in the family – told me so.
So in a few days, John and I will walk our way over to one of Hangzhou's bus stations and board the first of two buses to make our way back to his hometown. I don't know what my Chinese family will say about us this holiday season. But for the first time in a long time, I'm going to try out something new – listening less to their criticism, and more to my own heart (which I'm certain that deep down inside already knows I'm good enough).
Have you ever been afraid of what other people — family or otherwise — might think of you? How do you manager your own "demons"?
P.S.: When I first drafted this post, it seemed my husband and I had no possibility of borrowing a car to head home. Then a miracle happened — when my husband happened to call a forgotten old classmate, she offered us her extra car. Still, that car won't change my perspective; I'm still planning on listening to my heart!