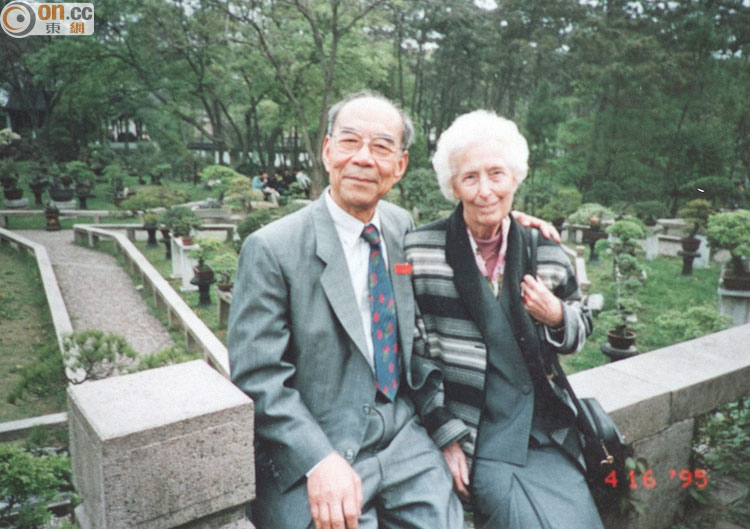 Last week, the world collectively mourned the passing of Elsie Tu on December 8, 2015 at age 102, a woman who fought for social justice, became a renowned politician in pre-1997 Hong Kong, and ultimately left a lasting impact on the region. Some dubbed her "the real spirit of Hong Kong." But did you know that Elsie Tu, who was originally from England, was also married to Andrew Tu for over 25 years, making her one of our AMWF grandmothers as well?
Here's a brief background on Elsie Tu from her Wikipedia page:
Born and raised in Newcastle-upon-Tyne, England, Tu moved to Hong Kong in 1951 following a period as a missionary in China. She became known for her strong antipathy towards colonialism and corruption, as well as for her work for the underprivileged. She fought for gay rights, better housing, welfare services, playgrounds, bus routes, hawker licenses and innumerable other issues and her campaigning is credited with leading to the establishment of the Independent Commission Against Corruption (ICAC) in 1974.
In their remembrance of Elsie Tu, the South China Morning Post called her a "veteran Hong Kong politician and champion of the underprivileged":
Tu, a former Urban Councillor and lawmaker regarded as a pro-Beijing figure, was well-known for her outspoken manner. The centenarian still actively turned in articles to newspapers to criticise government policies she deemed unfair or inadequate….

Turning a brand new page of her life, she met the late Andrew Tu Hsueh-kwei. The pair co-founded Mu Kuang English School in 1954.

Theirs was a long-blossoming relationship. It was not until 1985 that their friendship led to marriage – 30 years after the two teachers met. She was 71, her husband 63….

Remembering her late father's teaching of helping those in need, Tu decided to delve into politics, in 1963.

Elsie Tu became a household name after she won election to Urban Council in 1963….

In the 1970s, Tu decided to take on the city's corruption.

Her consistent effort was one of the forces that drove the colonial government to set up an unprecedented department, the Independent Commission against Corruption, in 1974.
Wow. The South China Morning Post also has a wonderful article detailing her extraordinary life and achievements in photos.
Elsie Tu's life inspires me deeply. Here is a woman who devoted herself to serving others. She truly wanted to make the world a better place. As this article noted, "Each year she made the same very public wish: "We can have a world at peace instead of all wanting to fight."
Let's take a moment to remember this incredible woman. Thank you, Elsie Tu, for all that you have done, and may you rest in peace.
P.S.: Thanks to Susan Blumberg-Kason for tipping me off to this news.