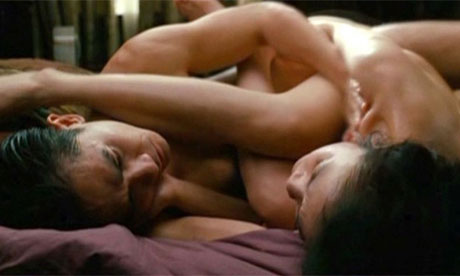 Anonymous asks:
I read your piece about dating pasts and Chinese men, but I have been having the opposite experience. I have dated some Chinese men in China. On each occasion as I became closer with the respective guy I was dating at the time, discussion of sexual history came up. Each had a fairly sizable number of partners (into double digits) and/or they had had sex with a prostitute. All other things considered, these were nice guys who treated me respectfully and didn't seem to be players. I appreciated their truthfulness, but their sexual history combined with often poor sexual health practices (I blame poor sex-ed) kept me from becoming physically involved with any of them. My questions are these:
Are the men I'm meeting just outliers, or are higher numbers of  sexual partners increasingly common among Chinese men in their 20s?
Could Westernization partially account for the higher number of partners?
—-
I've met my share of bad boys in China. The guy who flirted with me, but had a fiancee. One college student who boasted of how many women he slept with, another who visited prostitutes. Even among my husband's friends, one guy used QQ to score one night stands, and another who taught college slept around with one student after another.
And let's not forget all of those articles we've all read — from college students in China shacking up in rent-by-the-hour hotels to how premarital sex is okay with most young Chinese.
But that doesn't mean players — and those with prostitutes in their past — are the new norm in China.
James Farrer, one of the few scholars out there studying sexuality in China, recently put out a study about premarital sex, summarized on Chinashmina. Here are some highlights:
For Chinese young adults the requirement for having sex is the comparatively high level of commitment in relationships. It is most usually expressed through promises "to work hard, buy a house, or take the other traveling or as vows, such as I'll love you forever or I'll make you happy for a lifetime". Even if these promises haven't been voiced, there is often a mutual commitment to the common future.

Premarital sexual relationship, however, does not automatically qualify as engagement and Chinese accept that "sometimes things don't work out."

…

Many Chinese interviewees in Farrer's research expressed the opinion that sex is appropriate only for people who have almost finished their education and are economically independent.

It is probably the result of relative intolerance of Chinese education institutions towards the intimacy (dating) between students.
Of course, Farrer only published his paper based on interviews with a small sample of people in Shanghai (111 interviews total) and the interviews happened between 2002 and 2007. But he's still respected in the field and his findings make sex in China look relatively conservative.
So does this post from Middle Kingdom Life on sex and Chinese women:
In the context of such a linear and rapid path to coupling in China, it should be readily apparent that casual sex is virtually non-existent here for all but highly Westernized girls and those born and raised in Beijing, Shanghai and, to a lesser extent, Guangzhou. Although social mores in this regard are slowly changing, it would not be unusual to find even a 30-year old virgin in China for—although it doesn't mean very much in the West—virginity at marriage, still to this day, means something in China, very much so. In a study conducted by the Shanghai Academy of Social Sciences, 60 percent of 500 single men and women between the ages of 20 and 30 years, living in 25 neighborhoods, reported that virginity is a marriage requirement, while only 16.5 percent claimed that it didn't matter (People's Daily, 2003).
Yes, the page is getting dusty (I think they wrote this in 2007), but I don't think it's off the mark even for 2012. Notice the asterisk they put on their take on sex in China — that it doesn't apply to highly Westernized girls or those born/raised in one of the three big cities in China. Which makes me think, chances are you've met the kind of highly Westernized guys or locals from one of the big cities, guys that do sex differently from the majority.
But this still doesn't explain why you ended up finding so many of these guys. I have a theory, though — the "foreign women are sluts" stereotype. It took me years before I realized that I attracted more sexually "open" Chinese men, often guys that I never would have expected to have a player side to them.
Fortunately, though, China still has plenty of good guys to go around. I snagged myself one, who says you won't too?
What do you think? What's your take on this question?
—–
Do you have a question about life, dating, marriage and family in China/Chinese culture (or Western culture)? Every Friday, I answer questions on my blog. Send me your question today.