Every year, I swear this Chinese New Year is not going to kick my butt. And somehow, every year, I'm totally wrong on this.
Yes, Chinese New Year 2016 — welcoming the year of the monkey — has been an exhausting parade of lunches, dinners, toasts, and meetings.
By the last day I had rings under my eyes (the "panda" look that my husband kids me about) and a desperation about me that said, "Please, Chinese New Year, let me have a little peace and quiet."
And so it came. Finally! I survived!
While I'm recovering from all the hustle and bustle of the holidays, I thought I'd share some of the pics from Chinese New Year 2016.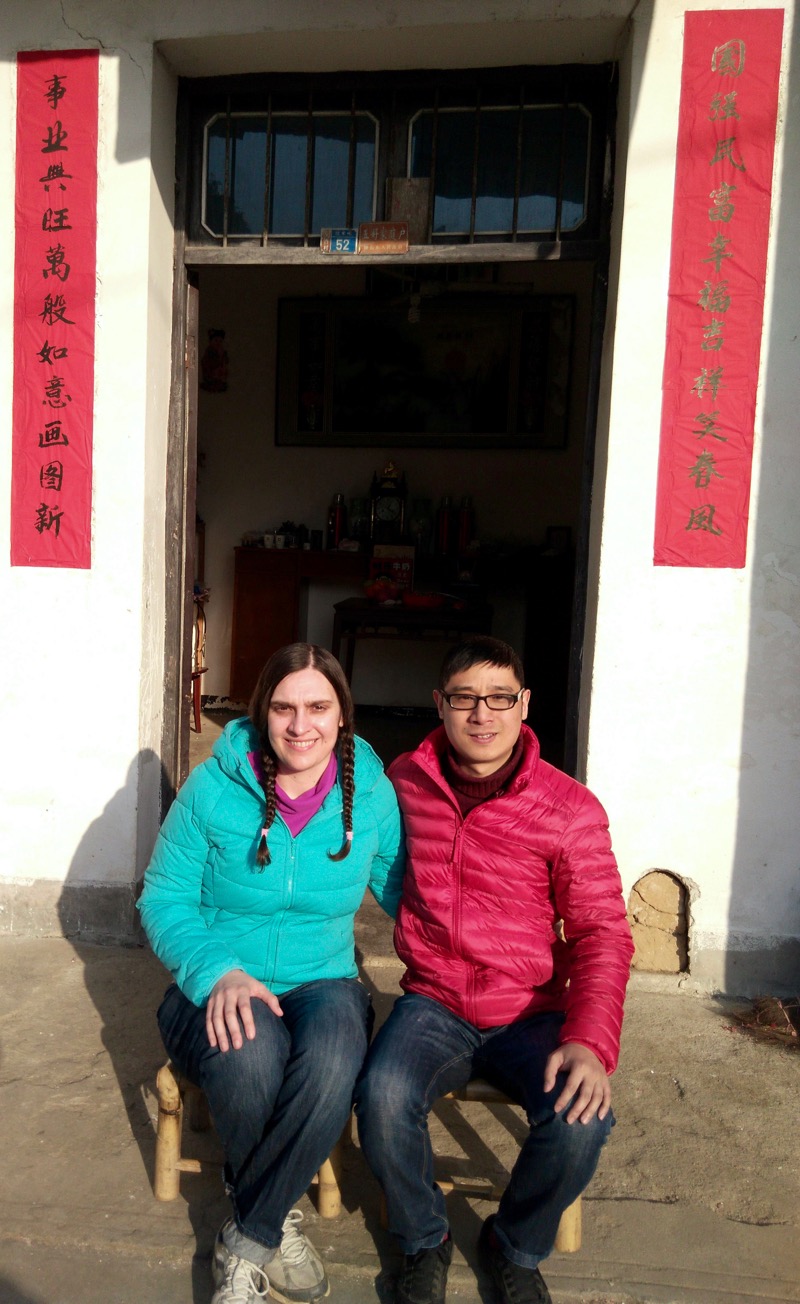 New year, new picture of John and me in front of the family house. We may be smiling, but we're beat. With all the fireworks set off all night, I got maybe four or five hours of decent sleep.
This is our first dinner of the new year at an uncle's house. There's lots of toasting, and lots of fantastic food. My husband's aunt is an extraordinary cook and she happened to dish up a serving of Chinese-style kimchi more delicious than anything I've ever had (Must corner her and get the recipe!)
Yeah, I know, eating again. Seriously, that's the heart of this holiday. Lots and lots of lunches and dinners. As always, we ate…
…and ate…
…and ate!
Even when you're not having lunch or dinner, people usually offer you lots of food to snack on. Notice the trays of assorted nuts, fruit and candies arranged on the tables before us.
Here I am at an aunt and uncle's home, attempting (unsuccessfully) to snack on raw sugar cane. Sweet, but a little too pulpy for my taste. This was day 6. Do you see the fatigue on my face yet?
This is John and me at the end of the holiday. I'm looking haggard (see the "panda" eyes?) — and longing for a little peace. Fortunately, when we returned from this walk, the village was quiet. Finally, I could rest.
Wishing everyone a wonderful year of the monkey (with hopefully more sleep than I got during the first days of the new year)! 😉