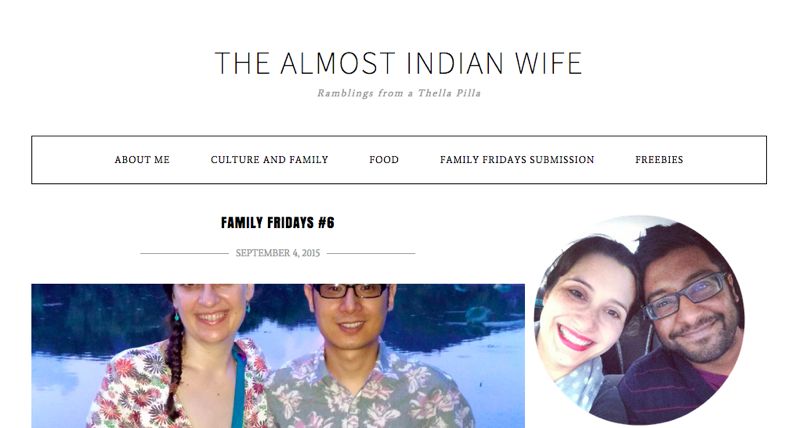 The Almost Indian Wife just featured me on Family Fridays, where I shared my own family recipe for vegan Chinese shaobing (stuffed flatbread), a snack food I've learned to prepare from my mother-in-law. Here's an excerpt:
One of the coolest things about my mother-in-law is that she's totally accepting of my vegan lifestyle. I never expected that a woman who grew up in Hangzhou's mountainous countryside – where people tend to be pretty traditional when it comes to food – would embrace my dietary needs. But she does. Maybe it's because the two of us have really bonded over food. I love asking her about her secrets for, say, crispy tofu or spicy pickled daikon radish. But when I discovered that one of the local snack foods was shaobing, a fried flatbread stuffed with savory salted veggies and then pan-fried until crispy, I knew I had to learn how to make it myself!

Most shaobing include bacon-like bits of fatty pork, making the food typically off-limits to vegans like me. But thanks to my mother-in-law, I've learned an amazing recipe for vegan shaobing. It's even a little reminiscent of pizza back from home, so much so that I often jokingly call it "Chinese pizza".
FYI, here's what the shaobing look like when they're done:
Head on over to The Almost Indian Wife for the full post and recipe. And if you love it, share it!